Discover more from Alpha Schedule - Your Weekly NFT Newsletter
Provides information related to NFTs - from notes and insights to news and mint schedules.
Alpha Schedule #20 - OpenSea suffers email address data breach 😵 (+ Allowlist giveaway!)
*Read this newsletter on the web for the best experience*
Hi friends,
While NFT NYC has passed for over a week now, I believe the aftermath of its impact and influence won't be visible over the next few months.
The conference has caused a lot of existing teams to meet each other face-to-face for the first time, while even more new connections have been made, and new teams have been formed. 
Most people returned home inspired and energized, which will result in a lot of creative ways in the long run.
Personally, the trip to New York has inspired me to step out of my comfort zone and mint my NYC pictures as my first ever NFT collection (more info below). 
---
Another observation I made while drafting this newsletter is how many new brands and creators are currently joining the WEB3 scene. It's the best proof that despite negativity sweeping the current market, a bullish process is steadily being made.
---
And on a separate note: this newsletter just marked its 20th edition 🥳 🎉, and I would love to thank each and every one of you for the support! As a result, we have teamed up with Tomorrowland for an allowlist giveaway for their 2nd NFT collection, which will be released on the Magic Eden marketplace (more info below).
---
As always; I stumbled upon a few interesting articles that grabbed my attention and got me thinking. Here's the list:
See you soon!
— 🩸💀 AMERICAN RADASS
---
I MINTED MY NFT NYC PICTURES!
This mint fuels two of my biggest ambitions: learn as much as I can about the NFT Space (including the minting process) and develop myself as a photographer.
As a result, I minted 24 pictures as 1/1 art on foundation. They should be considered as art (without any roadmap or utility) and are available with prices starting at 0.1 ETH ($ 105,-). You can find the entire collection on foundation via this link and are more than welcome to spread the word by engaging on this tweet.
OPENSEA SUFFERS EMAIL ADDRESS DATA BREACH
NFT marketplace OpenSea has suffered a data breach after an employee at its email delivery partner leaked user data.
In a blog post, OpenSea said that an employee of Customer.io had "misused their employee access to download and share email addresses – provided by OpenSea users and subscribers to our newsletter – with an unauthorized external party."
The leaked information included email addresses, according to the blog post, and OpenSea warned users that this could result in "a heightened likelihood for email phishing attempts."
The company said customers should assume the email addresses they associated with OpenSea is now public knowledge.
COINBASE IS SELLING DATA TO ICE
Crypto exchange Coinbase's analytics program, Coinbase Tracer, will provide the U.S. Immigrations and Customs Enforcement agency (ICE) with data about crypto users, including "historical geo-tracking data" and transaction history, according to a contract obtained by watchdog group Tech Inquiry.
The contract adds detail to what was previously known about the three-year deal between the crypto exchange and ICE, the law enforcement arm of the U.S. Department of Homeland Security (DHS).
YUGA LABS SUES BAYC CRITIC RYDER RIPPS
Yuga Labs, the company behind Bored Ape Yacht Club, has issued a legal complaint against Ryder Ripps, the creator of gordongoner.net.
The founders of BAYC recently called Ripps' accusations that they are "intentionally embedding Nazi dog whistles throughout their project," a "crazy disinformation campaign." The complaint, filed at the District Court of California, states: "False Designation Of Origin, False Advertising, Cybersquatting, Trademark Infringement, Unfair Competition, Unjust Enrichment, Conversion, And Tortious Interference".
📰 OTHER NEWS FROM THE PAST WEEK
✨ NEW IN THE SPACE
💀 HOW TO RECOGNIZE A RUG PULL
RadioShack, an electronics retailer that's now repositioning itself as a crypto liquidity provider, has been tweeting a series of tweets filled with vulgarities and expletives causing widespread confusion.
The man behind these tweets is Tai Lopez, a polarizing figure in the crypto scene who's known for various scams. Apparently, he bought RadioShack in an attempt to cash in on the legacy brand and its reputation — something to curry favor with the Wall Street Bets crowd.
OTHER POSSIBLE RUGPULLS
🎉 EXCLUSIVE ALLOWLIST GIVEAWAY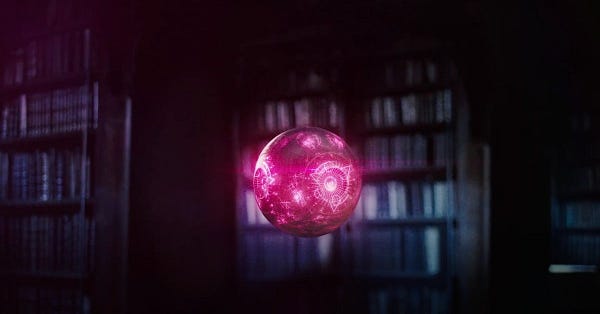 nft.tomorrowland.com
Tomorrowland NFT
Tomorrowland is creating a universe of exclusive experiences. Be part of this new chapter.
We partnered with Tomorrowland to give away 100 allowlist spots to our loyal audience, allowing winners to mint their 2nd NFT drop for 3 SOL via Magic Eden's NFT Marketplace.
You can participate in this allowlist giveaway by filling in this google form, and we'll announce the winners in our next newsletter.
In the meanwhile; here is everything you need to know about this second NFT release:
As mentioned during my research for their first NFT collection: Tomorrowland has a reputation to live up to, which should interest every investor in this space. As a holder, this first NFT allowed me to visit CORE Festival for free, alongside many other benefits.
Tomorrowland also announced that this "Reflection of Love" NFT is part of the three collections you'll need to complete to finish the Medallion of Memoria. Everyone who collects such a medallion will have two options: keep it (and benefit from more perks), or burn it in exchange for a Full Madness Festival pass, with the option to buy a Dreamville Upgrade + tickets for your friends (a 1-time utility).
For reference: the festival will gather over 600.000 visitors this year, spread over three weekends. These tickets sold out in a matter of hours.
Additionally, Magic Eden has been pushing visibility towards this NFT release, which gathered a lot of positive responses from their community and collectors.
📖 LEARN HOW TO DO YOUR OWN RESEARCH
Twitter Collector NFT God created a Twitter thread in which he mentions his favorite tools and explains how to use them: Icy Tools to discover projects, Uniq CX to dive into the numbers, NFT Inspect to see trends on Twitter PFPs, and Rarity Sniper to find the best deals.
😊 ENJOYED THIS WEEK'S ALPHA?
Please do keep forwarding this email to friends, family, gaming buddies, or colleagues you think would benefit from receiving this newsletter in their inbox every Friday. For free!
You can also …
🤓 DISCLAIMER: NFA & DYOR
This newsletter is a curated overview of the most interesting things I've read the past week, the projects I've researched, and the NFTs I'll be trying to buy.
This means I'm - per definition - biased, so don't consider this as financial advice and keep doing your own research if you see something you like.